Compact, Powerful & Accurate
Ready for extreme conditions
Design your own system with our online configurator or adopt one of our platforms
Compact, Powerful & Accurate
SYZAX is an axis system designed to be the most compact, modular, powerful and «user friendly» system for automation. It offers very high «force/size» ratio, great mechanical precision and an extreme simplicity for wiring and assembling.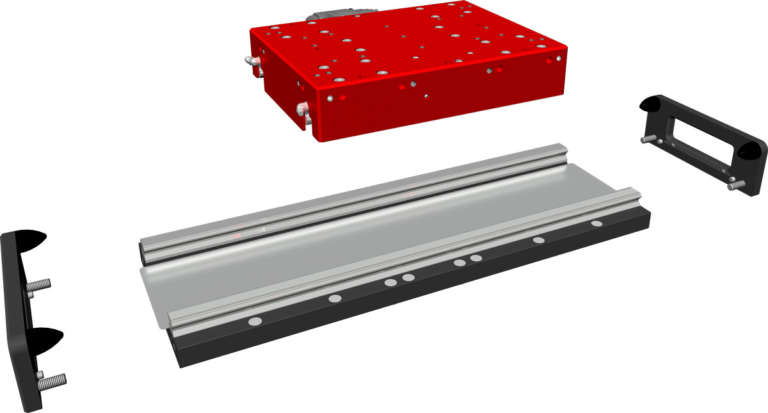 The monobloc and multifunctional carriage is one of the keys of the SYZAX compactness. The number of components constituting a module is minimalized.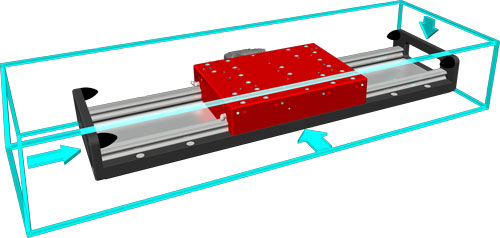 For a given stroke X and peak/continous force, the external dimensions of most of competing systems exceed in average the SYZAX dimensions by 10 to 30 %.
SYZAX emphasizes the concept of minimizing the number of components since the assembly of a multi-axis system requires a maximum of one additional part regardless of the configuration of the selected system.
Axes can be natively assembled with only a few screws and locating pins. In addition, only one cable is necessary for the control of all functions of a module.
The cost of assembling and wiring multi-axis SYZAX systems is optimized to a minimum – consequently, their overall cost is among the most competitive on the market.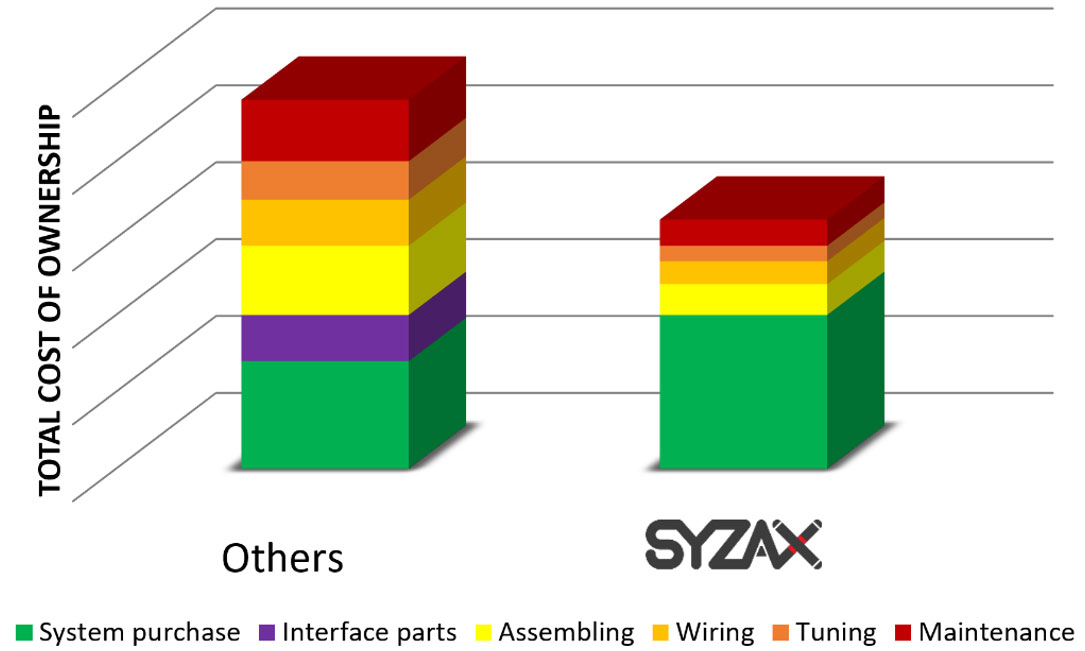 SYZAX makes it very easy to create the multi-axis system you need. The assembly and implementation of each system will be facilitated by a series of standard features and very smart options.
SYZAX module strokes are selectable mm per mm – track length up to 3 meters.
Other user-friendliness vectors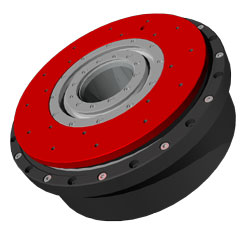 Ready for extreme conditions
Our SYZAX modules and multi-axis systems are delivered with mechanical, electrical and software support that makes the life of the integrators easier.